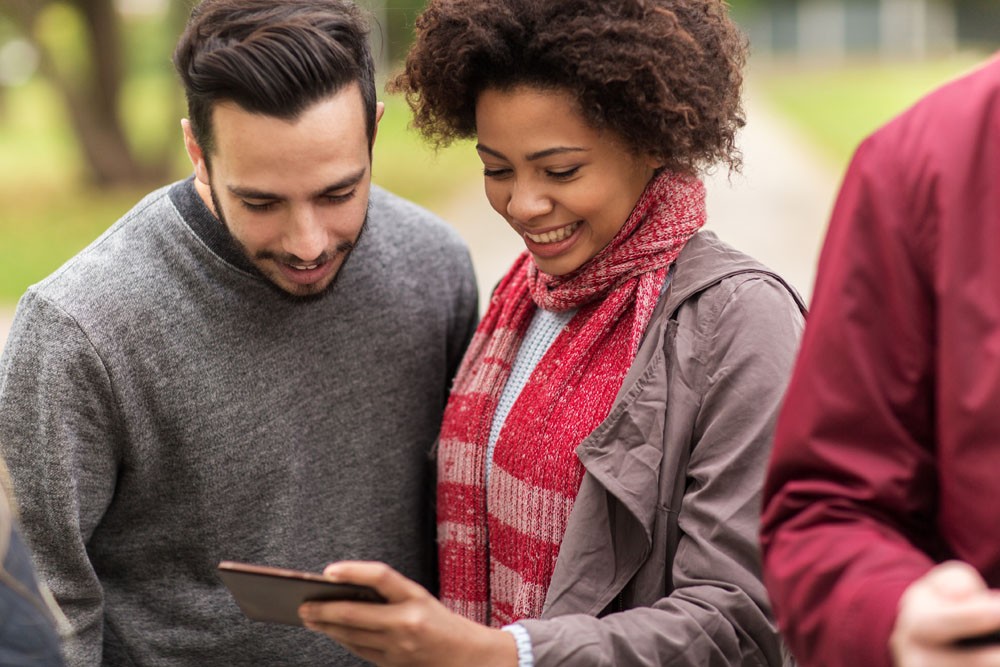 There's no question that you are busy. Growing, running and maintaining a thriving congregation takes consistent work, but many pastors are neglecting a critical angle for their efforts- the Digital Realm!

It's A Busy World Out There!
In a world where smartphones are almost a given, you should endeavor to engage your congregation through mobile apps and online resources.
According to Pew research, www.pewinternet.org/fact-sheet/mobile/, "Americans today are increasingly connected to the world of digital information while 'on the go' via smartphones and other mobile devices".
Today's world is so busy that a portion of your active congregation might only be able to attend your Sunday services digitally.
Without providing simple, easy access to these kinds of options, your most remote members may feel disconnected, and people searching online might never find you or hear your church's message.
Keep reading to find out how to connect people to your church.
There Are Solutions Available
Part of the answer to managing a church in the 21st century comes down to finding ways to make technology better work for you and your audience. Keeping your community engaged even when they aren't at a service, will make them feel more committed and connected.
How to Create a Digital Congregation
Don't think of your congregation as limited to the size of your sanctuary.
Today's churches could have a far bigger virtual footprint than ever before. These digital members can be just as engaged as the people in your pews!
To best meet the needs of this growing demographic of online members as well as seekers, you need to find ways to improve what's provided digitally by your church.
Strategizing is key to meeting the needs of your online members and seekers.
Below are three popular strategies for online services and promotions that can help your church congregation to grow.
Livestream Your Services
In recent years, live streaming has become incredibly popular for church services and ministry events. In essence, live streaming is a way for your services, concerts or any other event to be available online in real time.
Some live streaming services can also be recorded with a resulting saved video after the event, while others are only available at the time of the event.
Use Livestreaming To Create A Global Message
By using live streaming for your church services, you create a global message and let your service reach a far larger crowd than only the ones sitting in your pews.
You also provide an option for people who are too sick, too busy, or too far away to be physically present in your community.
Another great thing about live streaming is that you can keep in touch with your congregation by sending out informal messages or announcements to all the members on a variety of topics.
It doesn't take much to start live streaming your services, but to have greater success with this technology, it's best to invest in quality equipment to ensure that your broadcast looks professional.
Invest in Better Web Design
It's a given that your church needs a website, but are you doing what it takes to make yours stand out? A website is often the only exposure a potential member has to your church.
Your site should address and answer their questions and make them want to find out more about the church. You want to capture their interest.
It's Time To Put Out The Welcome Mat!
For a better retention rate, it's essential to think of your website as the welcome mat for your church as a whole. Make it simple, beautiful, and inviting, and visitors will "walk through the front door" to check out what is inside.
Content. Content. Content.
Make sure your site is filled with content that is valuable to your visitors. Posting photos from previous events, archives of old services and easy access to your church's social media pages, help browsers better find what they are looking for and learn to trust you.
Develop Your Mobile App Options
Almost all phone time is spent directly on apps, so not having an app available for your church limits your exposure to your community.
Developing a unique app can be done by engaging the help of web experts. Apps are invaluable platforms for updating members on events, sharing social media content and host live streams of your services.
Having a high-quality app ensures your congregation is always connected with you.
Keep Your Congregation Connected: Digitally
Maintaining your church's digital existence is essential for growth. As the pastor, you can attempt to do this on your own, utilize the services of a volunteer, hire someone on staff, or contract with a reputable digital marketing company.
Improving your church's digital presence is an investment that will pay off. People need to hear your message. Wherever they are!